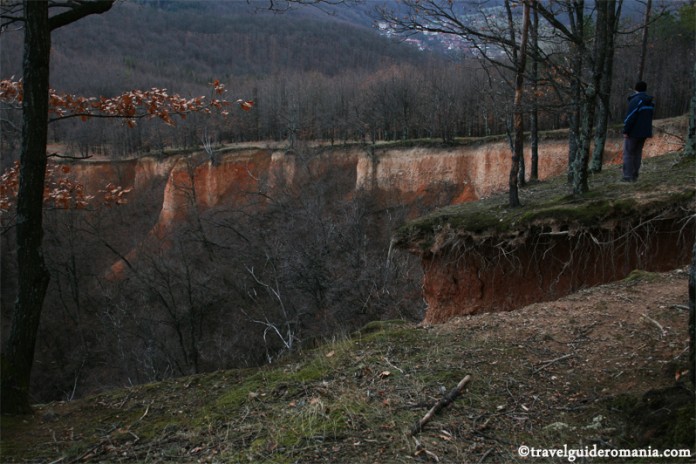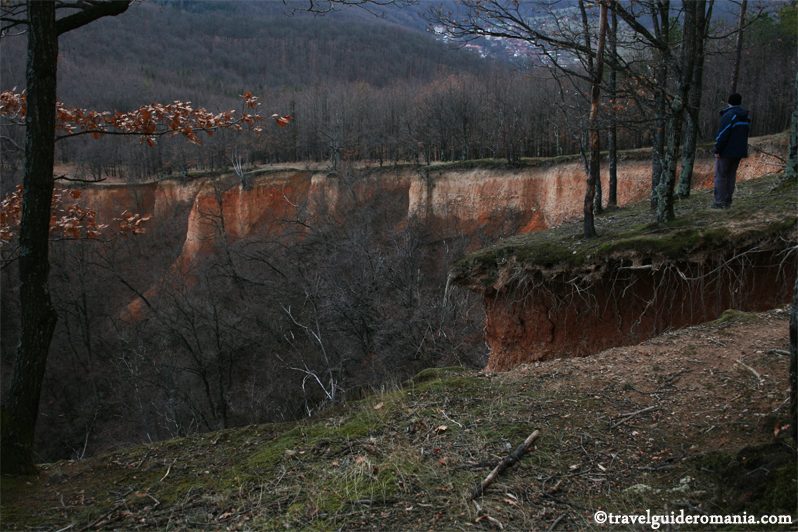 Near Beius, at the foothills of Codru Moma mountains you can find Mierag Cliffs, a strange geological formation. To visit this objective you don't need special mountaineering skills, it's an easy one.
Acces:  Oradea city  (E79~80km) > Beius city  > Tarcaia village > Totoreni village > Mierag village
Before visiting the Cliffs, you can stop at the old wooden church built in 1756.
It's a small church with nice wood carving. It was built from wood because at that time, the peasants were very poor and the cheapest material was the wood. The wall paintings are also very old.
A very nice entrance, similar to the Sebis wooden church. The carver used a model with lilies.
The wooden roof and the entire building was renovated in the past.
The church's name is Assumption of Jesuses mother Mary and it is one of Romania's protected monuments.
Tourist track: after you have visited the church you must take the road, until the end of the village. At the end of the road you can let your car and continue by foot.
You have to go along the river until you reach a smaller valley on the right side. From there you have to start to climb nearly 10 minutes until you reach the cliffs. The road leads through a very nice and old oak forest. After five minutes of climbing you will find a path, which leads to the edge of the first cliff.
These two cliffs were formed by tow small rivers: Rapa Rea valley (1,5 km length) and the tributary valley Rapa Corzii (0.5 km length). Both valleys are at 275 m – 400 m high.
At the first sight you will see an interesting island where you can perfectly observe the geological stratification from the old sea bottom.
You must continue to go up the hill on the path. You will arrive on the left side of the cliffs.
From the upper part of the path you can perfectly see the Bihor mountains (Apuseni Natural Park) with Cornul Muntilor peak, Carligate ridge and Ferige Peak.
If you look south you can see Doina Peak (659m) dominating Tarcaia village.
The walls of both cliffs have 10m to 20m and everywhere it's obvious the geological stratification.
At the second cliff you can also see an island, 40m height.
The scientific explanation of the mixed geological deposit is the sea level modification. The geological experts say that this region was a shore region of the old sea.
Another interesting geological phenomenon similar to the one at Mierag is Groapa Ruginoasa Hole. It's not very far from Mierag, about 70km.
For guided trips – contact
Pentru versiunea in limba romana